Esporter is video game gym membership. Access weekly coaching sessions, our library of past recordings, and monthly tournaments.
Built for players, by players. Games don't have to feel like work. Play your way, on your schedule, with the help of world-class coaches.
Sign up to get updates & exclusive deals.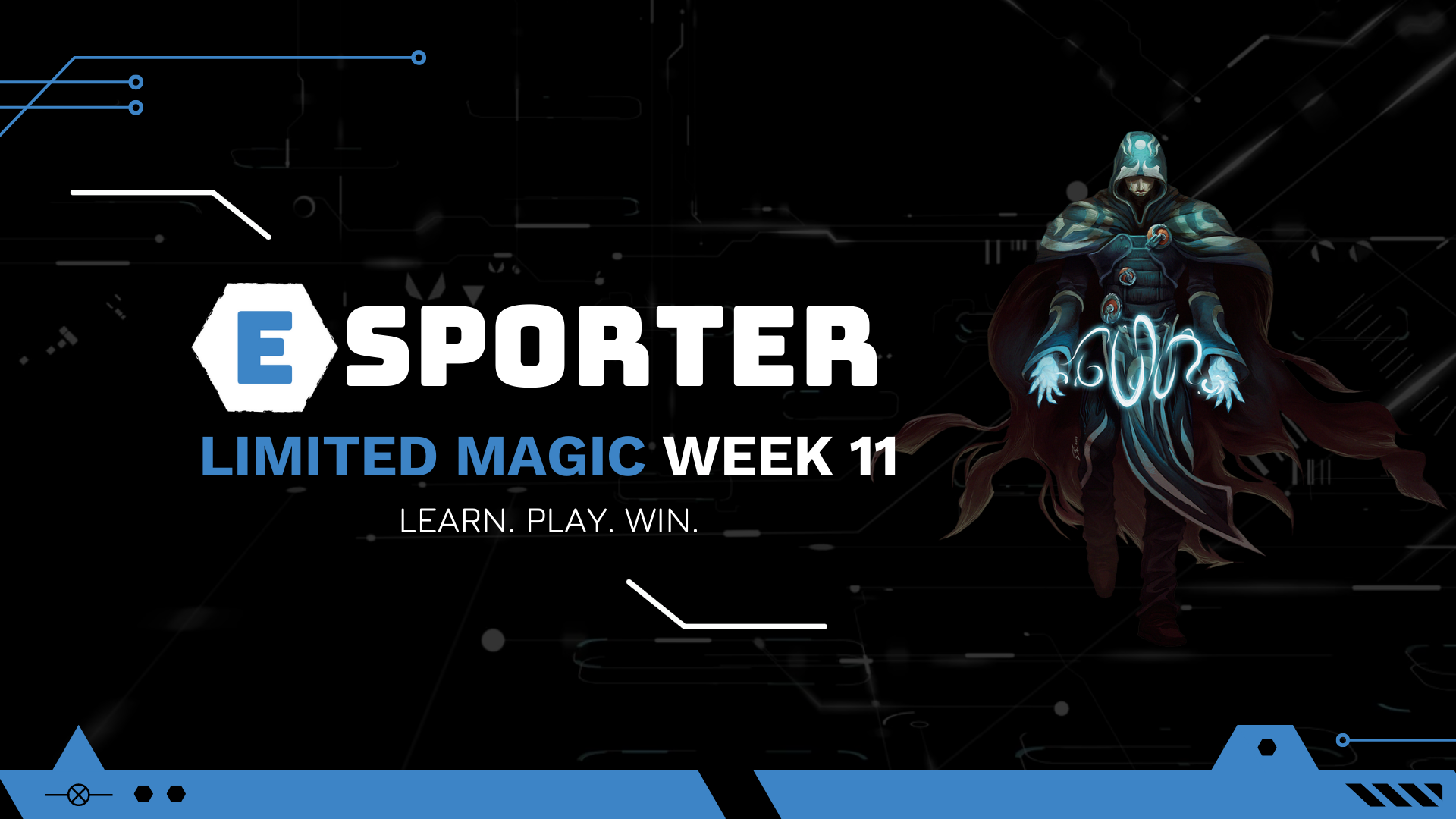 Learn from the Best
Improve by learning from world class coaches. Meet every week for small group lessons and practice.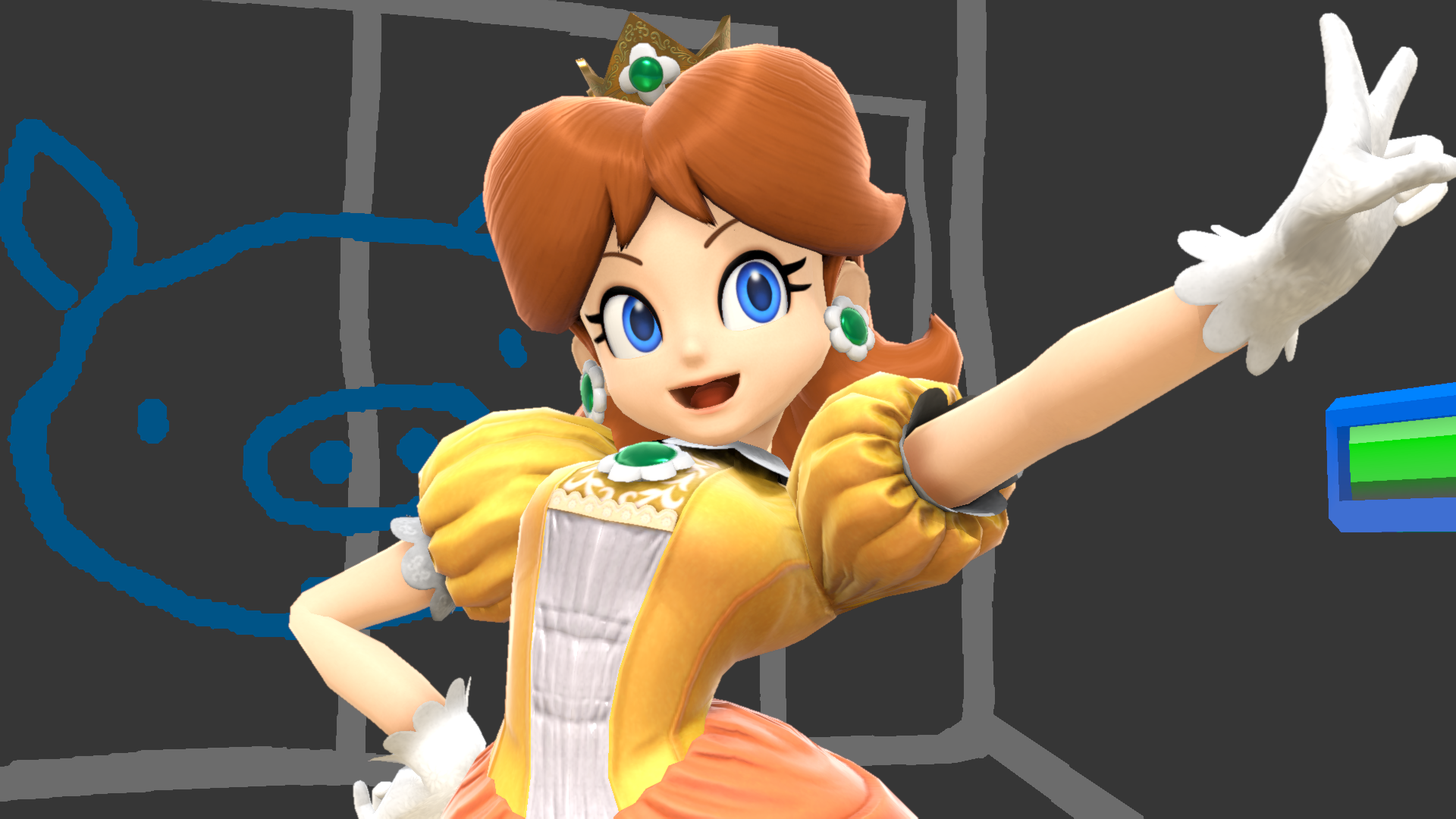 Tailored to You
Submit your games and clips to get direct feedback on where you can improve.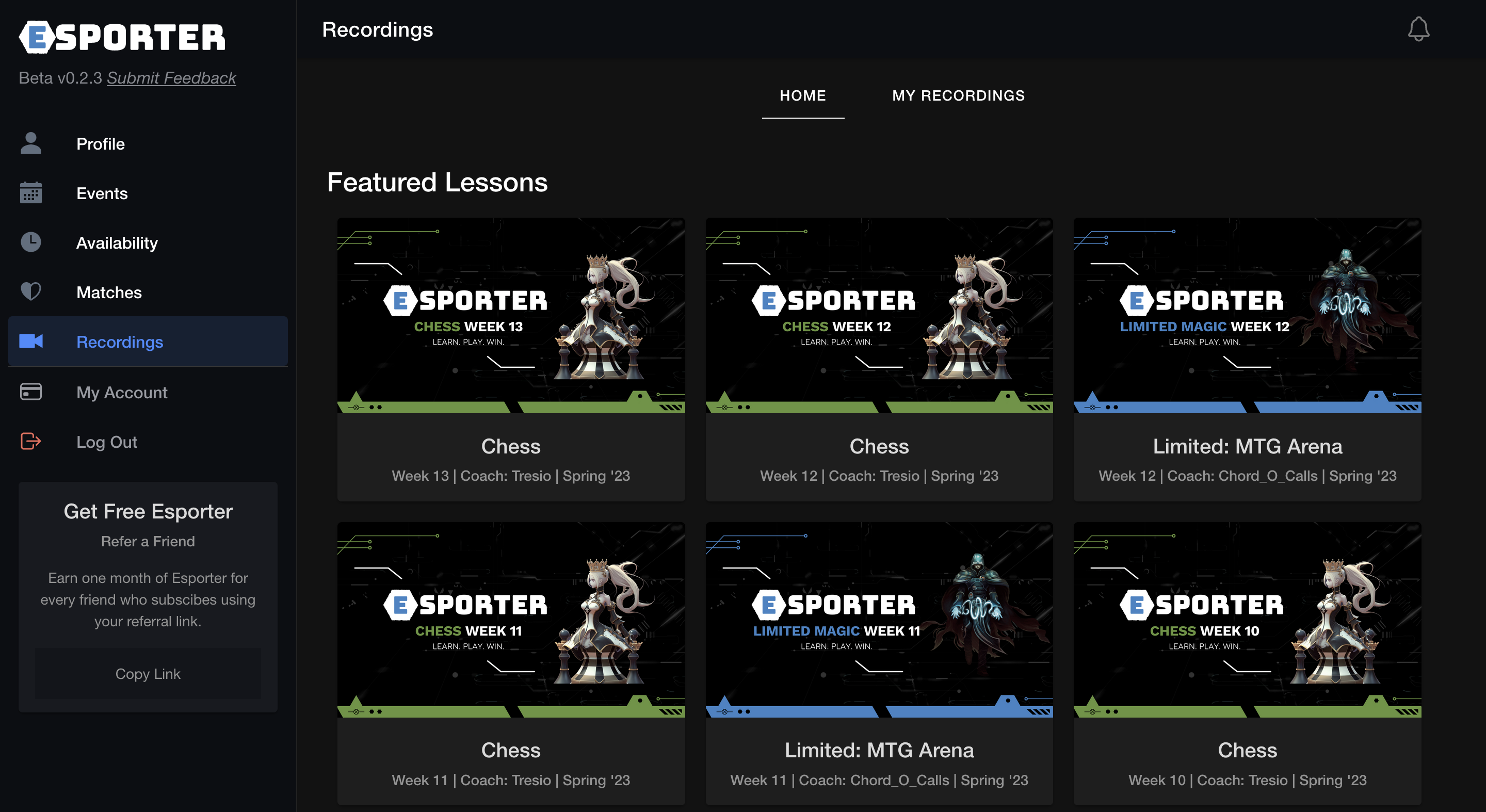 On Your Schedule
Play your way. Join any session on the calendar, watch VODs 24/7, and schedule your own matches against Esporters.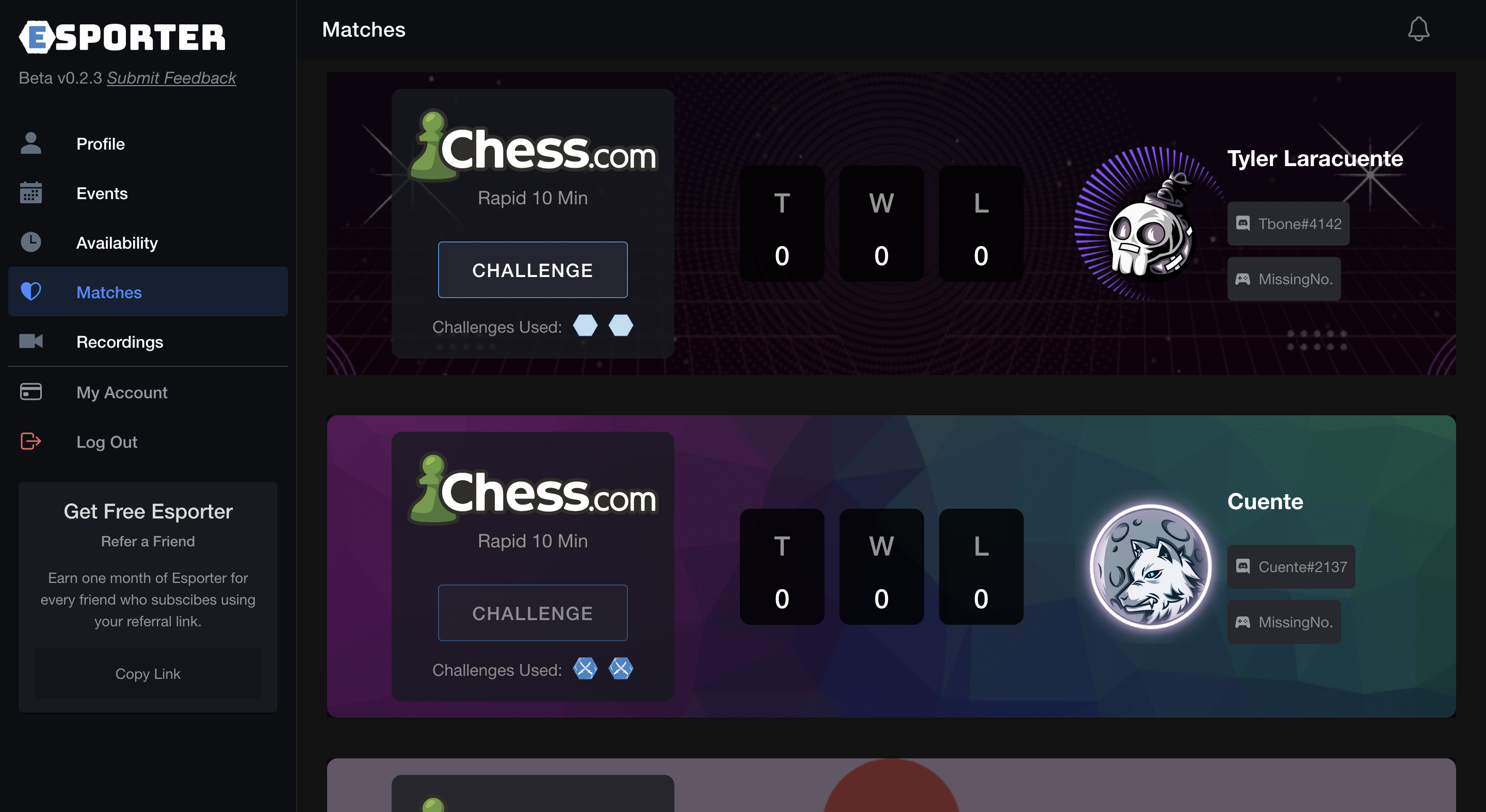 Find Your Squad
All alongside people who love games like you do. Play matches, talk strategy, or just shoot the breeze in our community of players.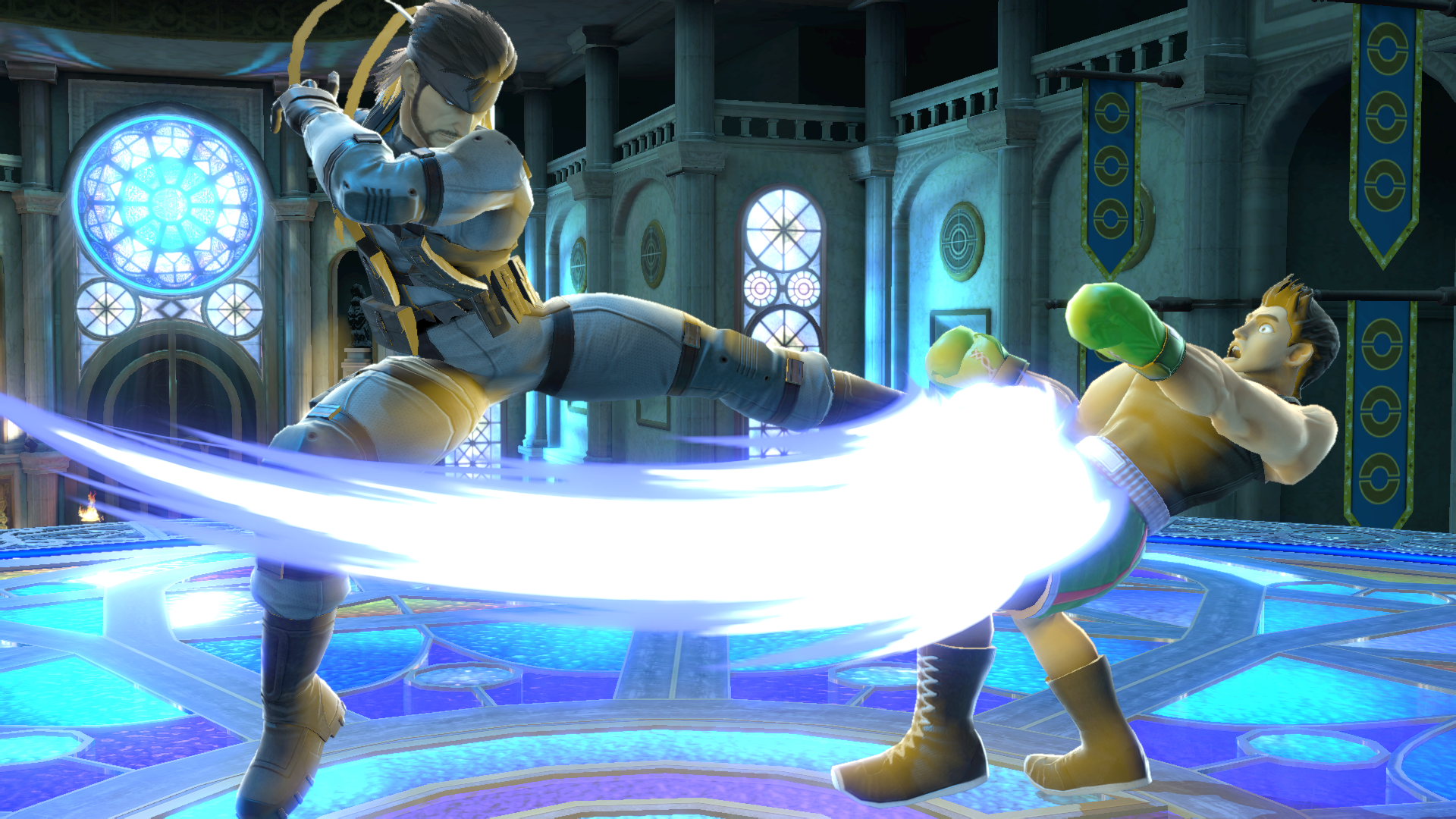 Win More
Hit your dream rank. Fulfill your potential as a player. Compete each month in a championship tournament for prizes.
Monthly (Beta)
Full Access to Coaching Calendar

One Tournament Entry per Month
Yearly (Beta)
Full Access to Coaching Calendar

One Tournament Entry per Month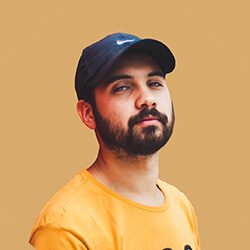 Gio
Fun & Unique
I really enjoyed the experience. The scrims, and tournament were a nice touch to meet people and improve on my drafting skills. Overall, I had a great time. Thank you for being responsive and extremely friendly.
James
Win More
I played for two months and never had a 5 win streak, since joining Esporter I've had two 7 game win streaks.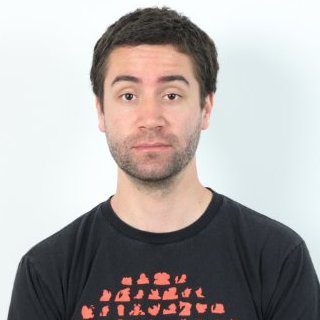 Andy
Squad Up
What I like most about Esporter is how it really feels very personable and feels just like sitting down and playing with your friends.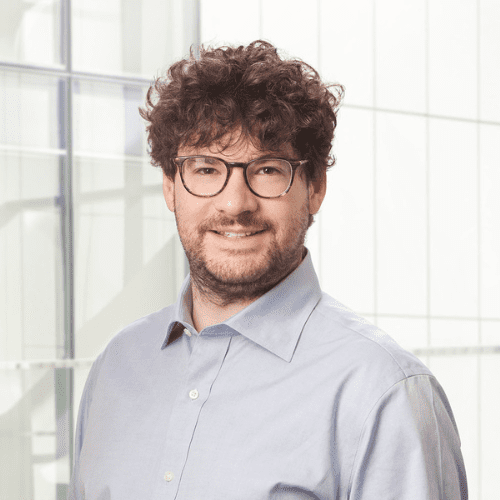 Tristan
Level Up
I really enjoyed practicing and improving my limited Magic Skills collaboratively with members in the community.