Analyzing Archetypes with Sam Black
Win more in Limited by gaining Sam's unique insights in this 30 minute live event hosted by Esporter
If you can't attend, you can still register to receive a recording of the event.

A 30-minute training experience to help you play like a pro
Learn to Play like Sam Black
Magic the Gathering Legend Sam Black will help you attack the format from unexpected angles. In this live event, Sam will teach you his thought process around winning, engage with your questions, and even discuss future cards. Sign up now.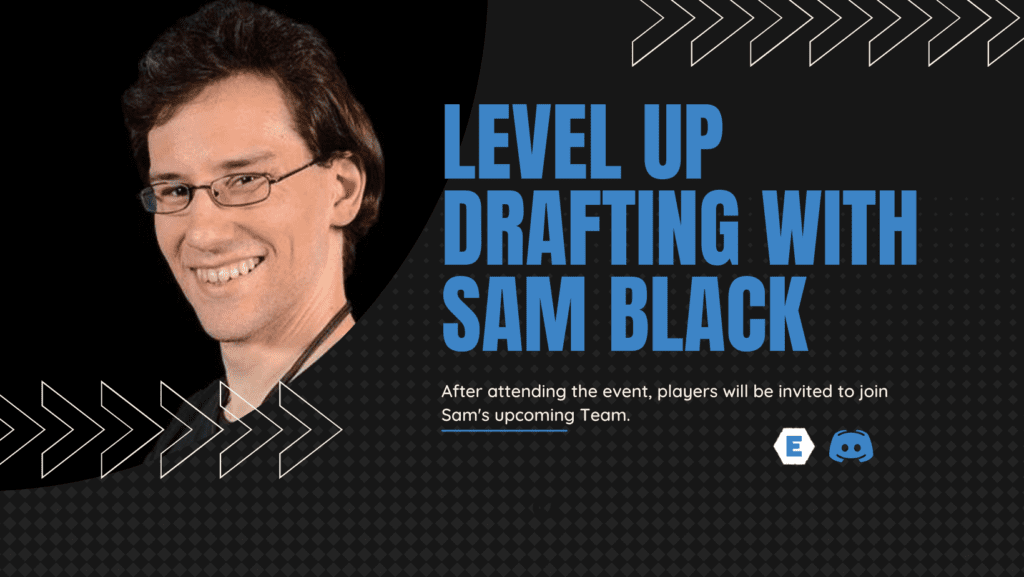 Improve your strategy, discuss new cards ahead of release, and strengthen your ability to win.
What you'll get out of this fireside chat
Discuss new cards release
LEARN FROM ONE OF THE BEST
Esporter has teamed up with Sam Black to present you a totally unique opportunity to receive tips and insights into winning more often.