Esporter x JustLolaMan
Streamer Showdown
Register for highlights, updates, and 10% off your next Split with Esporter
Register to receive tournament updates. If you can't attend each day, you will still receive highlights and a recording of the tournament.
A 3-day tour de force from 16 of the best MTG Arena players in the world.
Esporter will be hosting, and sponsoring, JustLolaMan's SNC draft tournament. Come watch as 16 of the best players in the world compete in a Swiss-style tournament for their shot at $1,000!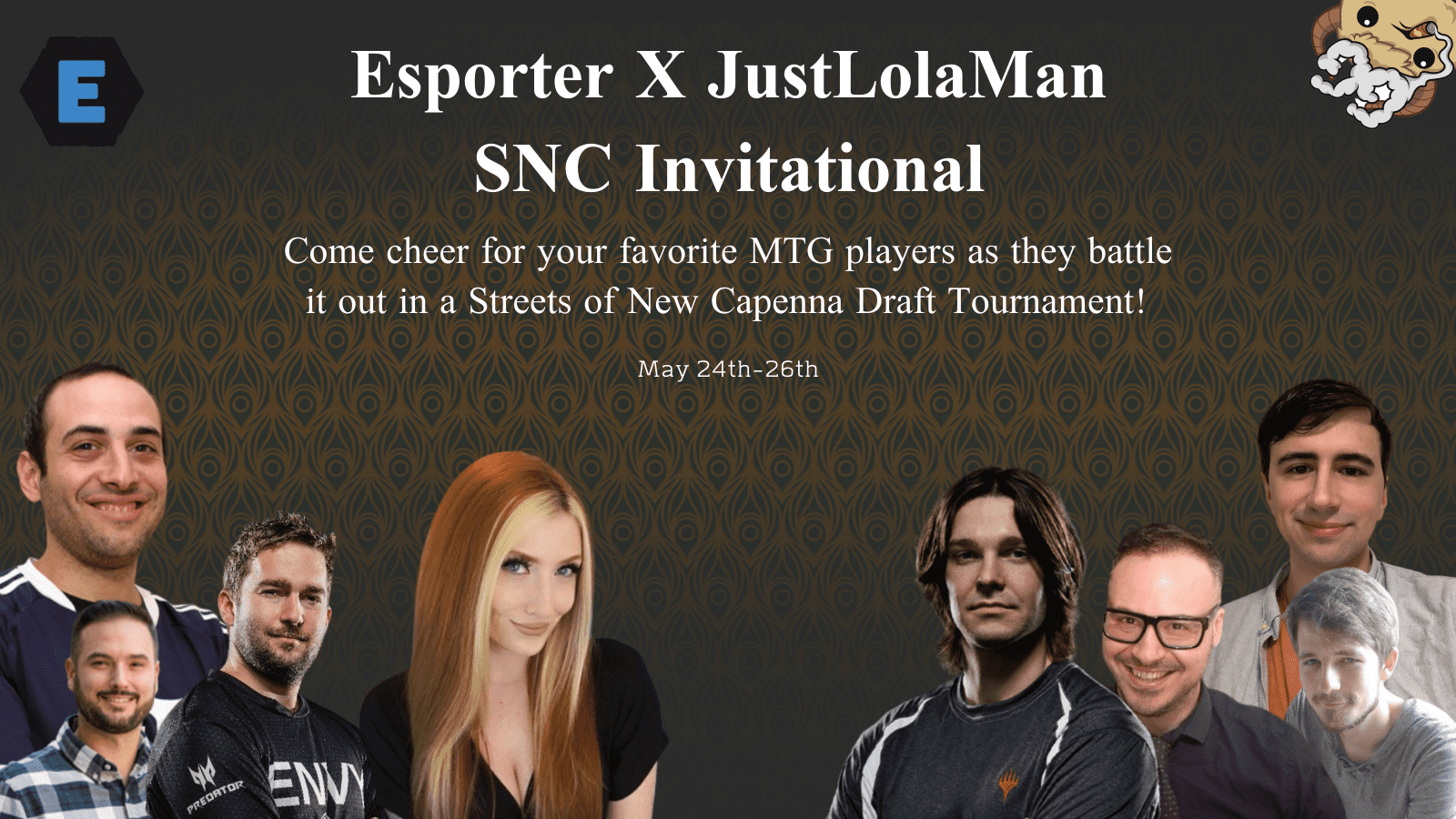 Then, after the tournament, join JustLolaMan's team for his upcoming Split. You will have a chance to improve your game, make new friends, and compete in your own SNC draft tournament.
Exclusive tournament coverage with Q&A.
An exclusive invite to join the Esporter Community and meet like-minded Magic: The Gathering players.
At the end of it all, join JustLolaMan to level up your game, and compete in a tournament of your own!
Who's going to win it all?
You'll have to tune in to find out.